Workspaces
Workspaces are the highest level of user management in the portal. They let you manage groups, users and projects.
From the workspace page, you can view the different workspaces you are a part of, as well as manage workspaces of which you are an owner or administrator. This can include inviting/removing users from the workspace, viewing workspace projects, and other actions.
Users that are in the same workspace are able to share projects with each other. You can also assign Licenses to workspaces so that licenses will be auto allocated to users when they play a lesson and auto return when they are finished. This elliminates the need for micromanagement of licenses.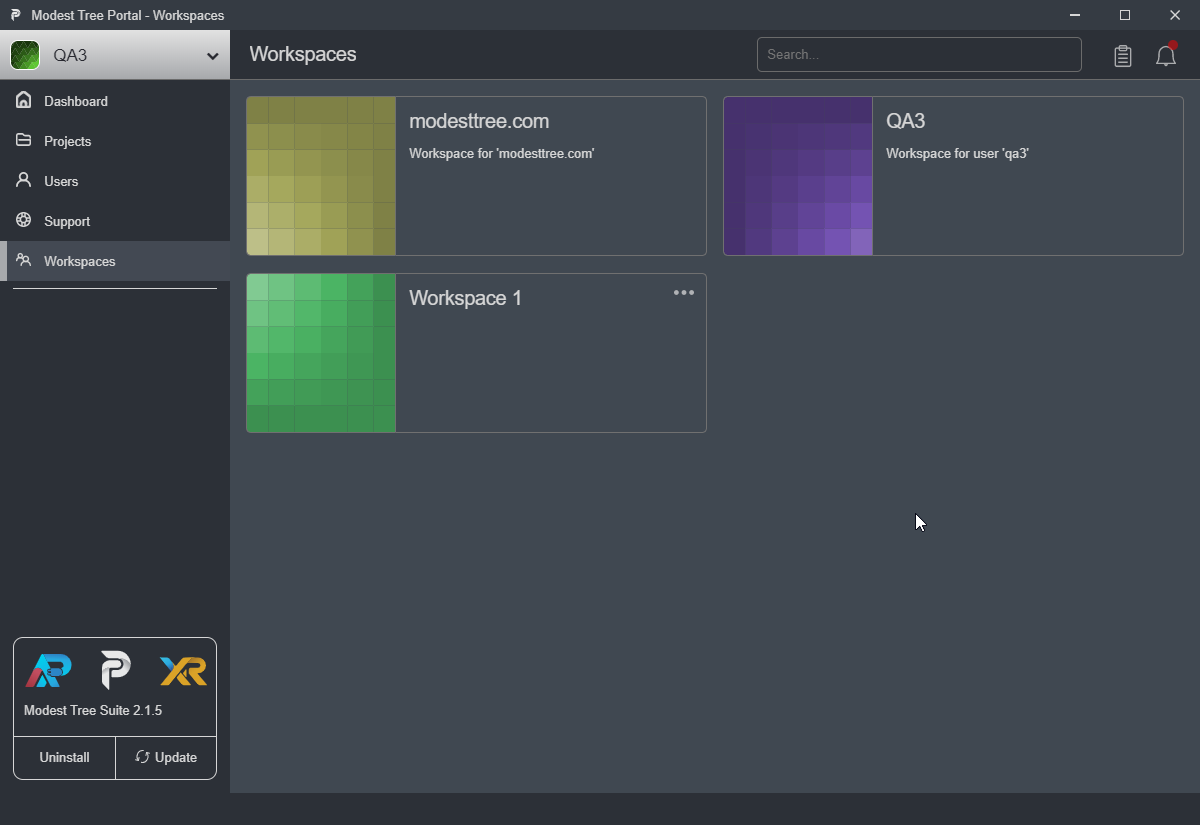 Workspace Details
To view an workspace's details, click on the workspace name in the Workspaces tab of the Portal. The details about the workspace's Info, project, Users will be opened on the right.
Workspace Tabs
There are five workspace tabs that provide more specific information on the currently selected workspace.
Info
The info tab gives you information about the selected workspace. It lists the number of users, projects, Groups, and assets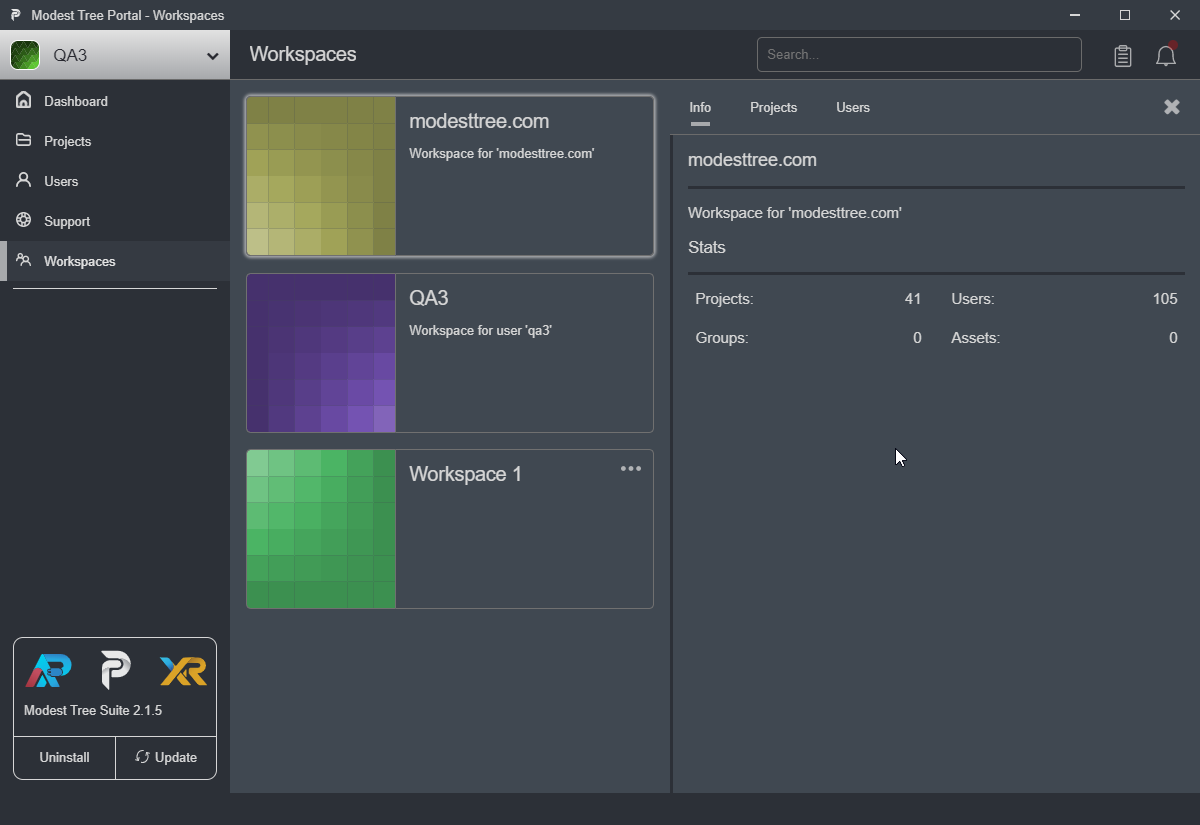 Projects
The projects tab shows you information about the projects in the selected workspace. It lists the project names in alphabetical order, along with the date it was last modified. Clicking on the project name will take you to the project detail page.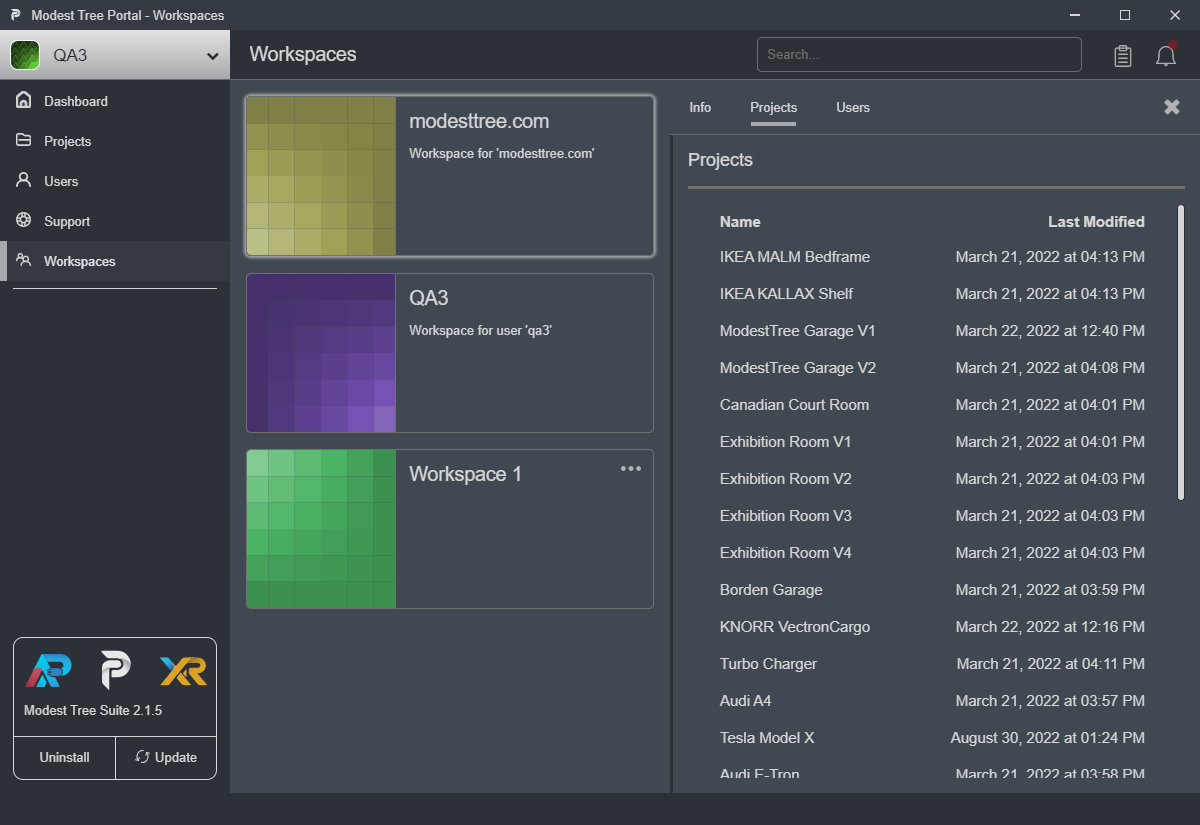 Users
The users tab shows a list of the current and invited users in the selected workspace. Here you can add or remove members, and control admin permissions. Clicking on a user will bring you to their user information in the Users Tab.
Click the + button to add new members, who you can invite to the workspace either by username or by email.