Creating Tasks for Tech Companion
Tasks can only be created through the Tech Companion Admin Site app.techcompanion.io/techcompanion/
Click "+ New Task"
Enter the task details:

Title: The name of the task that will be displayed to other users.
Assign To: The list of users that will see this task displayed in their Tech companion Task list.
Description: The written description of the task details.
Subscriber: Users that will see the task but are not directly resposible for its completion.
Priority: The urgency of the task to be completed.
Status: The current status of the task (Open, In Progress, Complete, Closed)
Due Date: When the task must be completed by (Date).
Color: A color coding for organizational purposes only.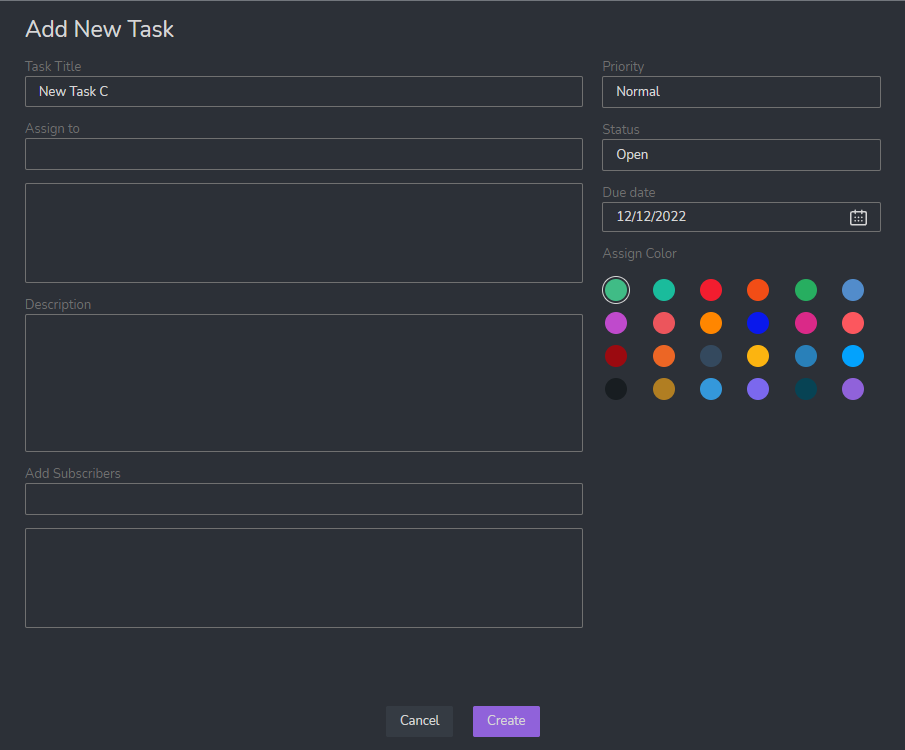 Click "Submit", you will be taken to the task details page where you can view the task.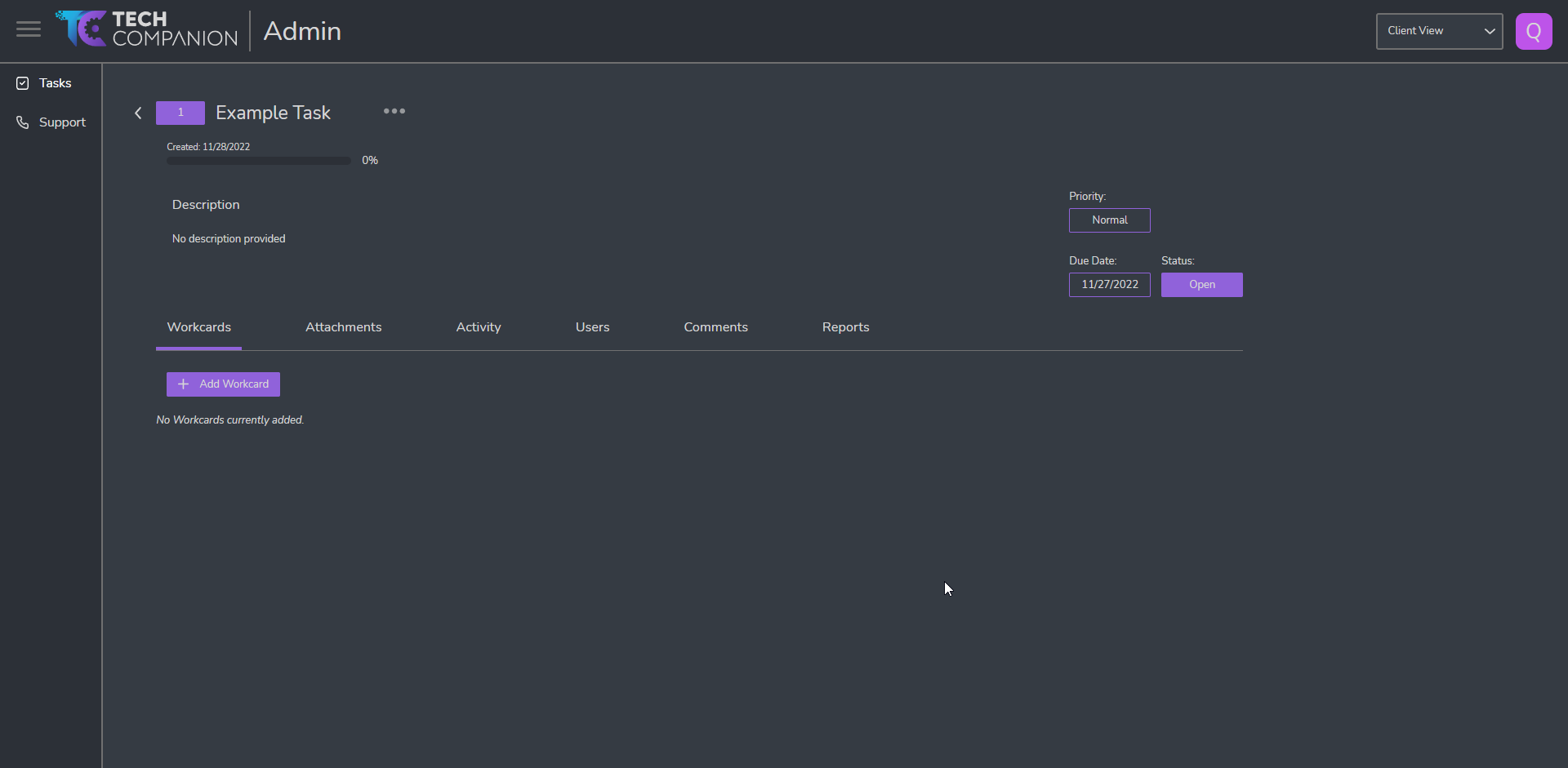 You can Edit or Delete a already created task in its option menu by clicking the "..." next to the task name.

Adding Workcards
If Modest Tree has created a custom data processor for your company Workcard Manuals you will be able to associate the related digital workcards to each task.
Click the Add Workcard Button within the task detail page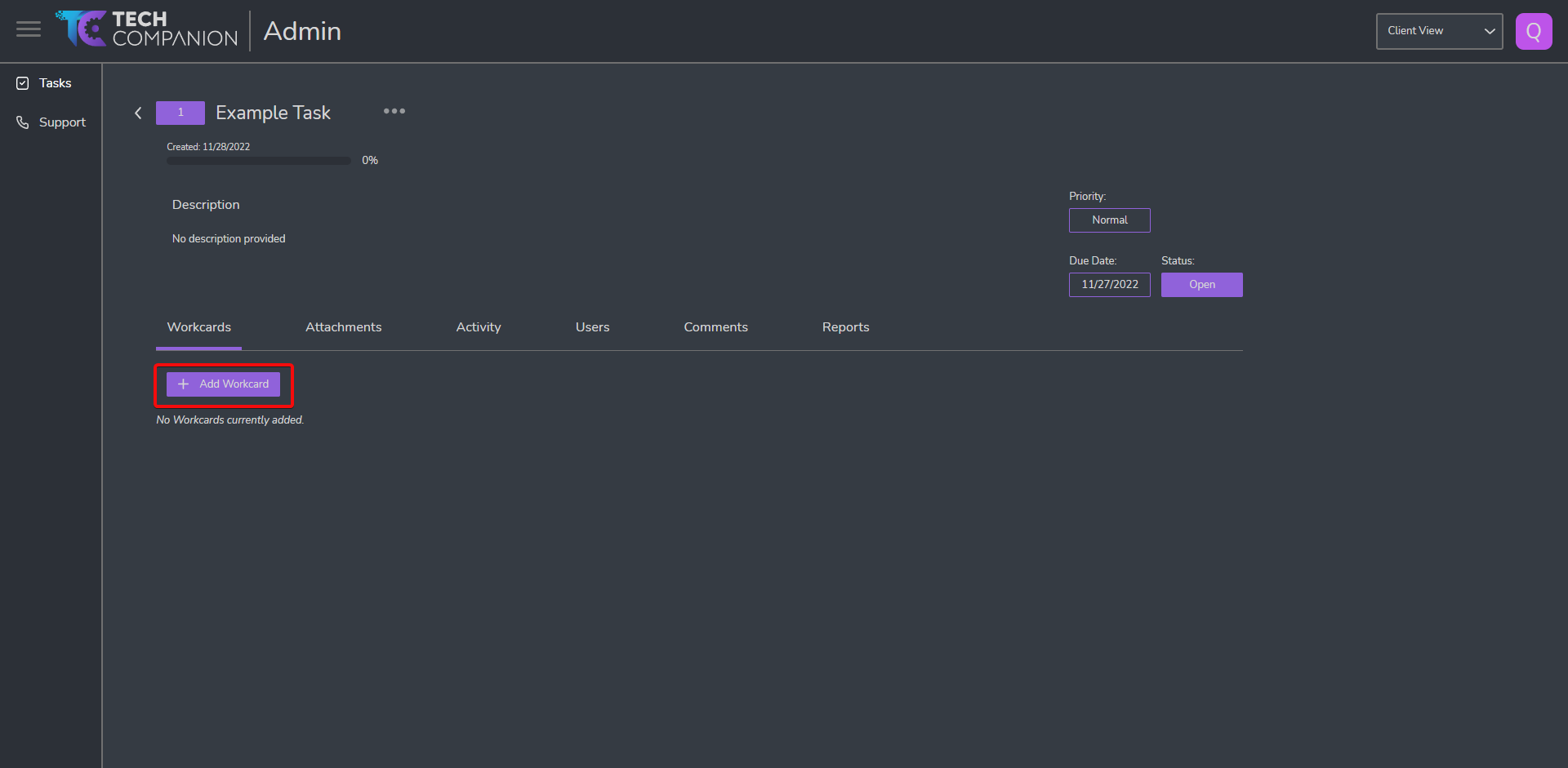 Select workcards from the dropdown list
In order for users to see the workcards details within the Tech companion app they will need to be collaborators (Read-only) on the data project the workcards are generated from. The Admin can do this through Modest Tree Portal.