Offline Operation
If you don't have an internet connection or have a offline license, you're able to use the portal in offline mode. Select the button at the bottom of the portal's log in screen labeled Log in Later. While in offline mode, you'll be limited to working with local projects.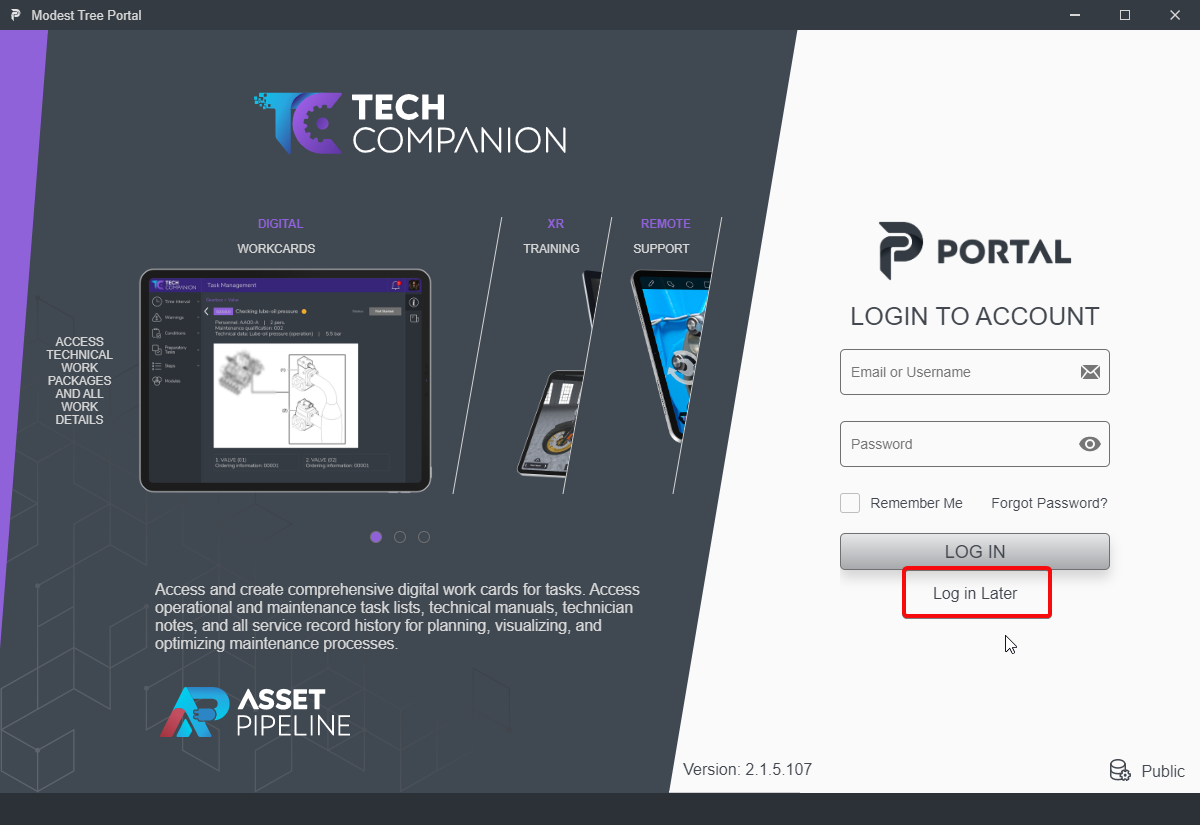 Adding Projects While in Offline Mode
Open the Projects tab and click the Add Existing Project.

Alternatively, Click on the dropdown under your project, and select Show Folder or navigate to C:\Users\%username%\Documents\Modest Tree\Projects

Navigate to the folder of the desired project, or add the folder to the Modest Tree Projects folder.
See Creating a Project for more information.
Next: Support