Support
The support section of the Portal is where users can go to find product documentation, community posts about issues, and submit online tickets.
Documentation
The documentation tab of the support page contains links to all the online documentation relating to our products. Users can use the search function to find documentation directly relating to the issues they are experiencing.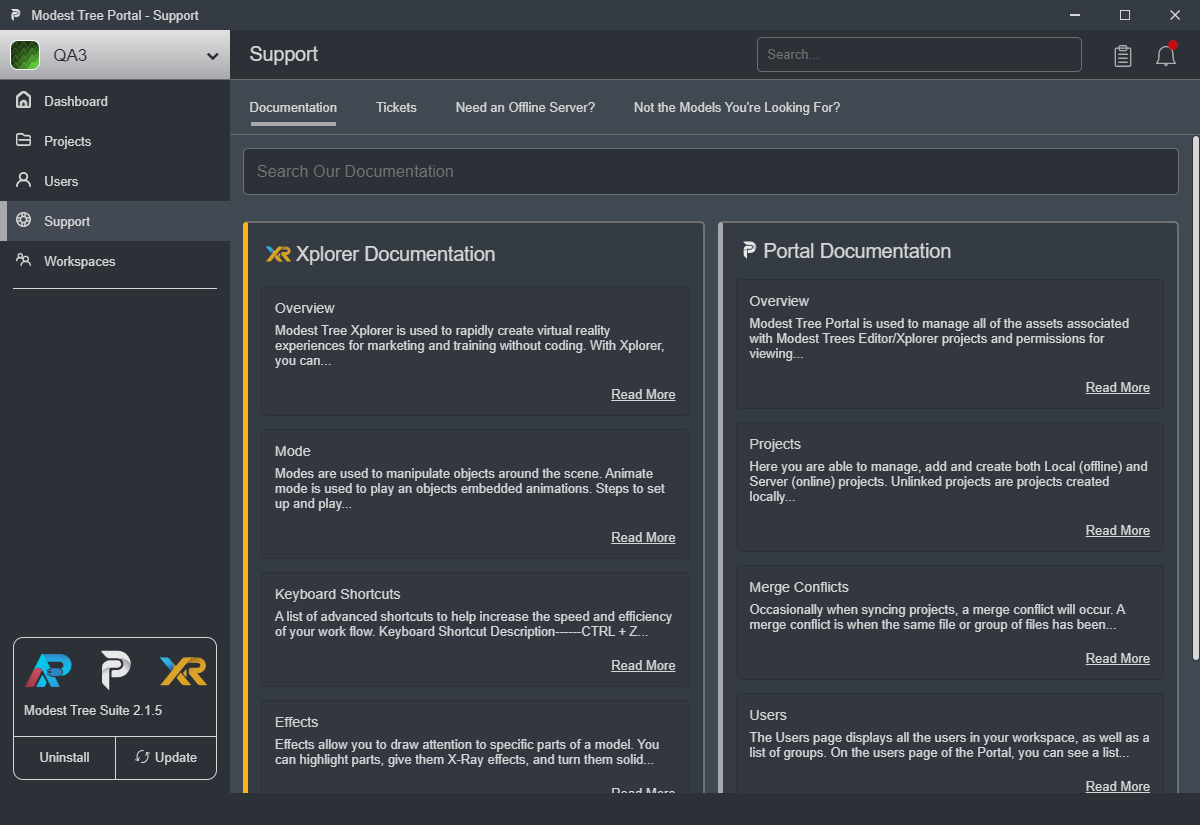 Tickets
Tickets are a method of contacting our support team with issues that could not be resolved using the online documentation, community posts, or contain sensitive information. On this page you can view previous tickets you have submitted. Tickets with a check mark next to their name have been considered resolved.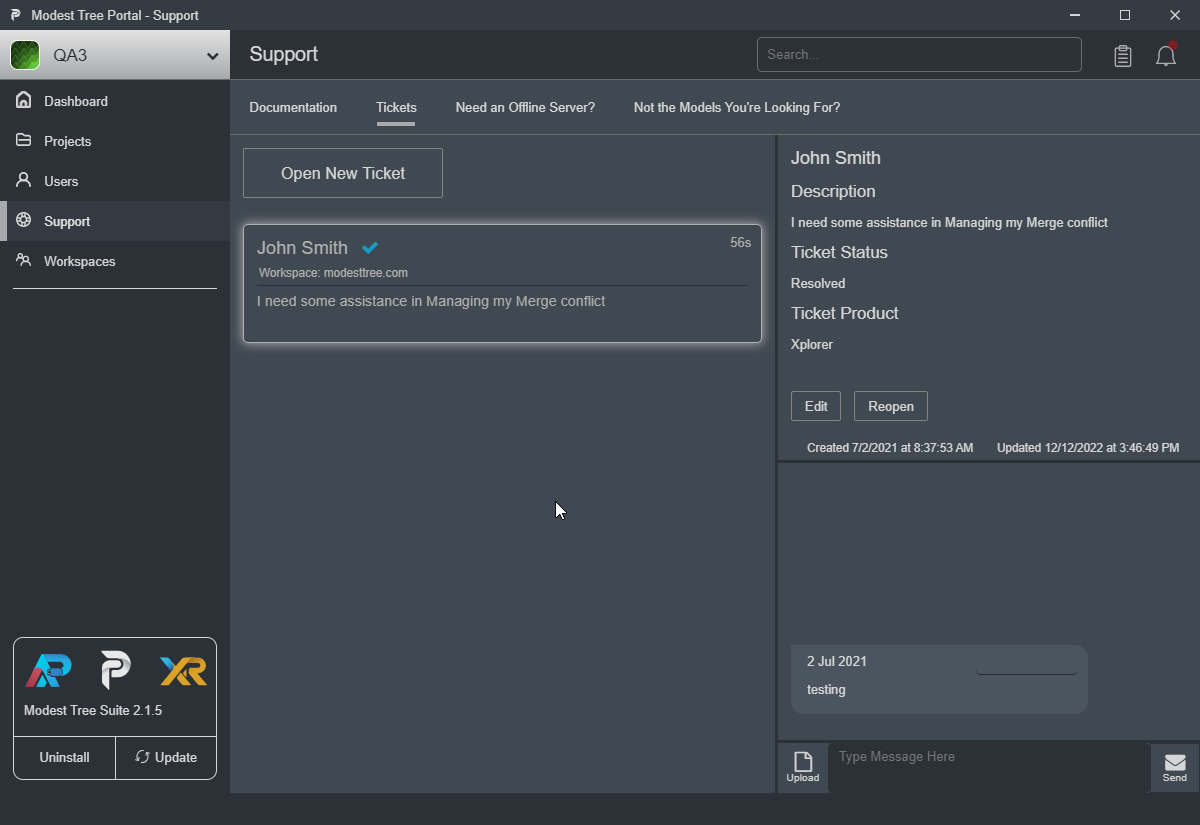 Ticket Details
Users can view more detailed information about a specific ticket by clicking on the desired ticket, and a panel will appear to the right. Within the ticket details panel you can edit ticket specific information. If a ticket has been resolved but the issue has not been fixed you can reopen a ticket by clicking the Reopen button. Alterternitivly if you have resolved the issue yourself you can close the the ticket yourself by clicking the Mark Closed button.
Chat
Users can also chat with our support staff about the selected ticket in the ticket details panel. This provides users with an alternative means of communication to our support staff. Files can also be uploaded through the chat about the selected ticket.
Opening a New Ticket
Users can submit a ticket about an issue you are experiencing by simply clicking the Open New Ticket button. This will open the the Before Creating a Support Ticket where users check that the documentation and community posts did not contain the solution to their issue, or that their issue contains sensitive information. After that The Add Support Ticket window will appear where users enter issue specific details such as a name, description, in which product the issue is regarding, and workspace.
Next: Workspaces