Verifying Who You are Talking With

When you communicate in Leaf, you will need to verify who you are speaking with and ensure they have a green shield beside their name.

This person is not verified.
If the shield is black, you will need to verify the identity of the person you are speaking with.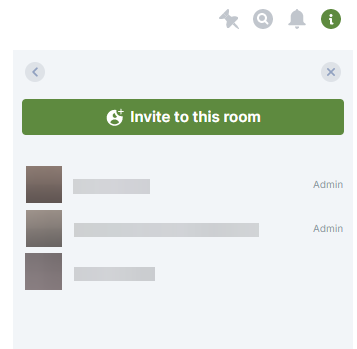 To verify who you are chatting with, click the Room info icon at the top of your screen.

Select person you want to verify, and in the context menu select Verify.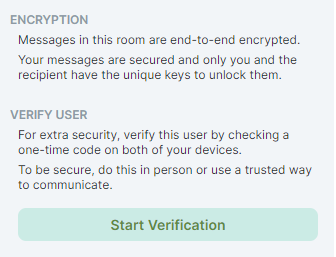 A new screen will open and you should select Start verification.
Click on the method of verification you prefer and do not communicate until verification is complete.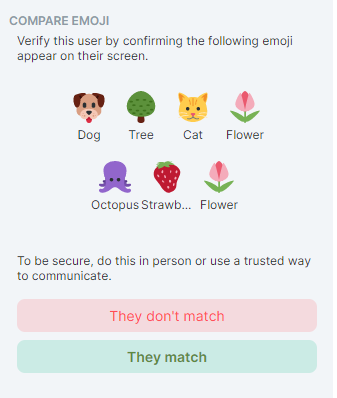 If the emojis on screens of both people match, select They match.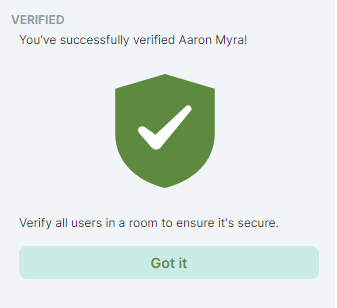 You will see green shield icon when another person accept the verification.

This person is now verified and you can begin your conversation.