Downloading a Project
In order to download a shared server project, navigate to the Server Projects section and select the Download icon.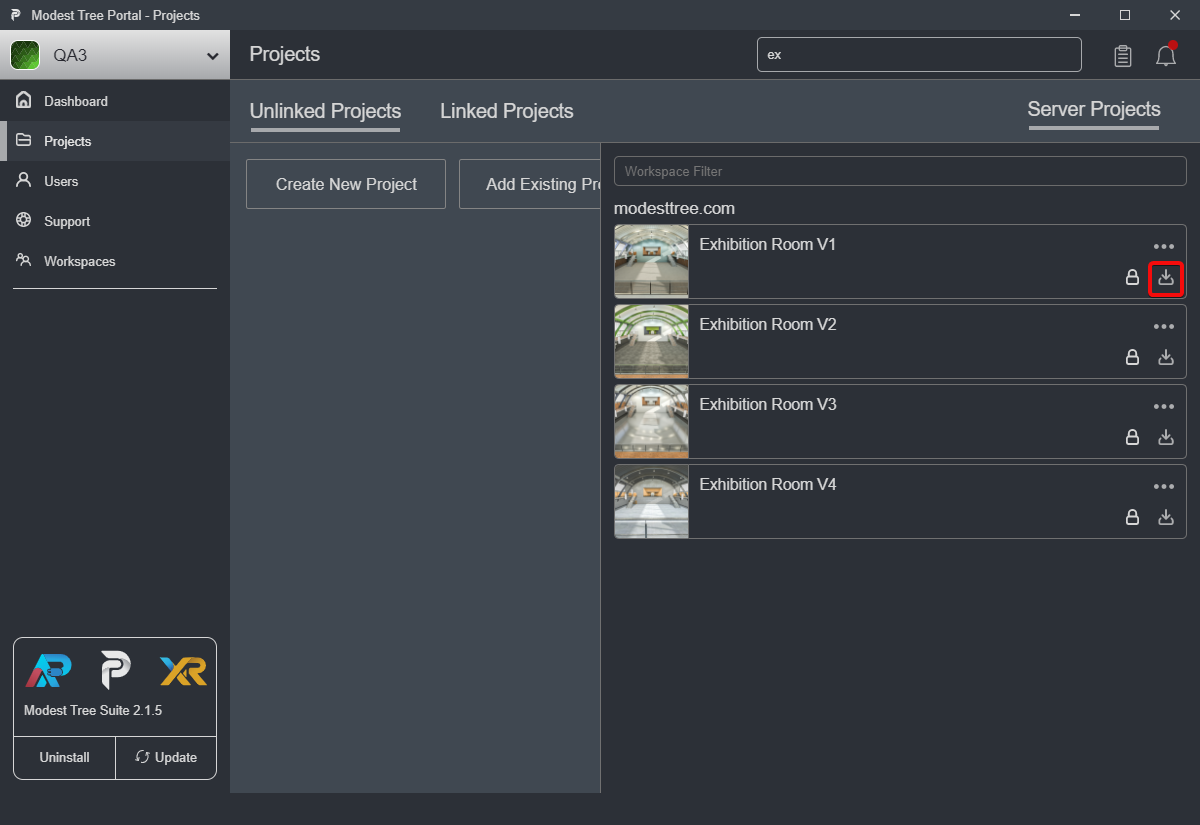 Alternatively, user can click on the project to see its details and select Download icon on the project details page.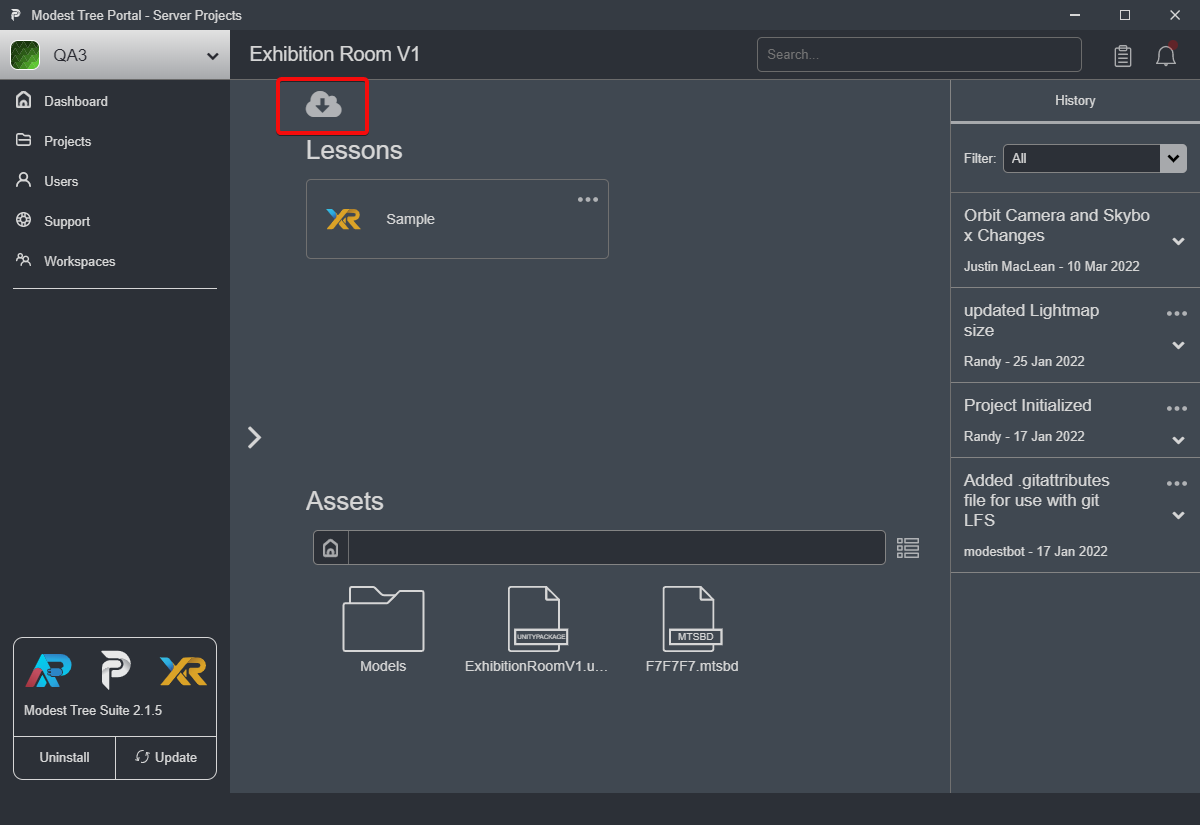 After clicking download you will encounter the download popup asking how you would like to download the project.
If you have Read only permissions you will see:
Unlinked: This will download a completely separate local copy of the project unconnected from the online version so that you can freely make changes and upload it as your own project.

View: Download a local copy of the project that is linked to the online version and can download new changes made to the online version only. In this case, you have read only permissions so you will be unable to sync any changes you make to this lesson.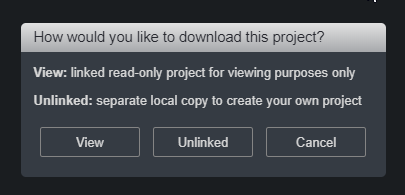 If you have Edit access you will have Linked instead of View as an option:
Linked: This will download a local copy that is connected to the online version. You may Sync the changes done by others with a linked copy. Any changes you make to your local copy can by synced to the online copy if you have the edit permission. Once your project is downloaded you can begin to edit the lessons within it by click on the "..." menu in the top right corner of the lesson entry and press "Edit" or create a new lesson within the project by pressing the xplorer logo with a plus at the top of the project detail page. Both illustrated in the image below.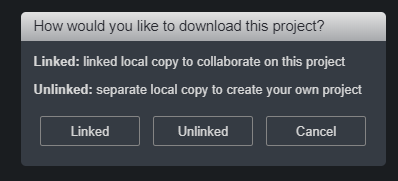 Next: Collaborating